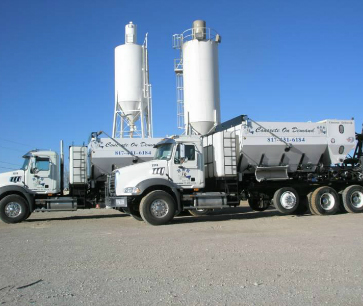 H&H Concrete on Demand
"Ready Mixed Concrete Mixed When You're Ready"
H&H Concrete on Demand offers a unique service because of its
ability to mix concrete on the job site. The newly acquired Global Mixers allow us to mix concrete at different PSI levels with ease as well as different admixtures depending on our customer's needs. This differs from a normal ready-mix supplier in that there will be no waste of concrete and our customers will only pay for what is poured on the ground.
Whether you want to pour a small 100SF patio to a 10,000SF driveway we are here for you. We cater to home owners and smaller contractors of all types.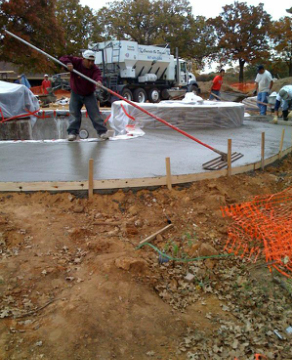 With our consistent mix designs and different admixtures we can produce concrete for a variety of applications from regular broom finish and decorative surfaces to commercial projects that require higher PSI levels. Our Global Mixers have the ability to change mix designs on the job site where a ready-mix truck can not. Our services include:
Residential/Commercial
Concrete delivery
Sand and gravel delivery
Different admixtures
Consultation services
Form setting

For Concrete Sales call: (817) 379-0443
www.hhconcreteondemand.com